Print this Page
2014-2015 Catalog
[ARCHIVED CATALOG]
2014-2015 Catalog
---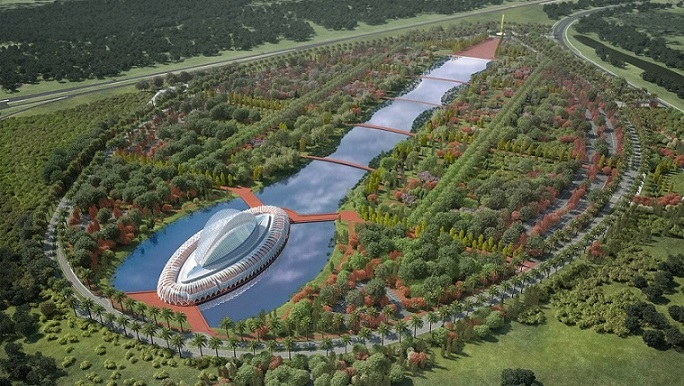 Subject to Change:
The policies, regulations and requirements published in this catalog are for informational purposes and are subject to continual review and amendment in order to serve the needs of the University's students, faculty and staff. The University reserves the right to change policies, regulations and requirements at any time. The ultimate responsibility for knowing University policies, regulations and requirements rests with the applicant, student or employee. For the latest up-to-date information please refer to the University website or contact the appropriate office.
This catalog is not a contract, either expressed or implied, between any applicant, student, or employee and Florida Polytechnic University.
Welcome to Florida Polytechnic University's Online Catalog
If you're looking for online information on Florida Poly programs, courses, policies, regulations and student life all in one place, you have come to the right place. The Florida Poly online catalog provides the most up-to-date information and announcements for the 2014-15 calendar year. The University reserves the right to make changes in the regulations and curricula listed herein at any time. Our goal is to always stay accurate and current with the changes and additions you need to know.
Mission, Vision and Guiding Principles
Florida Polytechnic University students embody the University's mission and vision. They are trailblazers. They have world-changing ambition. Their spirits are raised by the opportunity to explore the unknown, to try something new and to be the first. Those rare, raw qualities - qualities attributed to history's most revered explorers, inventors, architects and problem solvers - will be shaped into applicable skills at Florida Polytechnic through the University's immersive, hands-on, industry-inspired curriculum and applied research opportunities.
Mission Statement
The mission of Florida Polytechnic University is to prepare 21st century learners in advanced fields of science, technology, engineering, and mathematics (STEM) to become innovative problem-solvers and high-tech professionals through interdisciplinary teaching, leading-edge research, and collaborative local, regional and global partnerships.
Vision Statement
Florida Polytechnic University aspires to be a nationally and internationally recognized institution of higher learning serving the State by preparing students to lead Florida's high-tech industries. The student learning experience will focus on practical and applied research, in addition to internships with industry partners and hands-on leadership opportunities delivered by distinguished faculty who excel in their fields.
Guiding Principles (Core Values)
Florida Polytechnic embraces and hopes to be known for holding the following guiding principles:
Continuous Innovation
The University is implementing a curriculum that continuously evolves with technology and industry in order to enhance the reflexes and leadership skills of its students and prepare them for leadership and entrepreneurial success in the high-tech workforce. By embracing a learning process that fully integrates science, technology, engineering, mathematics, and applied research in collaboration with industry, the University will facilitate ongoing innovation both in and out of the classroom.
Empowerment
Florida Polytechnic University empowers its staff, faculty, and students to explore, experiment and solve problems for the benefit of their community, the nation and the world by encouraging, rewarding and recognizing creativity and innovation. The University embraces difference and diversity through an open-minded culture based on innovation and discovery.
Responsiveness
New technology and scientific discovery yield constant change. Florida Polytechnic University is agile by design, responding to ever-changing student needs and encouraging the same responsiveness in students to lead technological trends and real-world innovation.
Collaboration
Innovation doesn't happen in silos. Florida Polytechnic University fosters collaboration by encouraging students and faculty to conduct research side by side, by facilitating multidisciplinary learning opportunities and by actively engaging industry partners in collaborative research and projects.
Courage
Florida Polytechnic University harbors a bold mission to deliver a new kind of academic experience and a continuously innovative STEM education in a cutting-edge environment. Launching such a vision, as with any innovative endeavor, requires confidence, strategy and courage. Florida Polytechnic University encourages and supports the same trailblazing spirit in its students, staff and faculty by keeping an open mind to new ideas, solutions and possibilities.
---

Print this Page